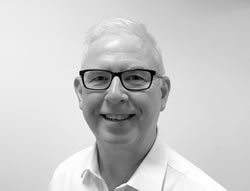 A talented all-round business-man, entrepreneur and Landlord himself, highly regarded by colleagues, business associates & customers. He most certainly is in tune with what Landlords & Vendors are looking for in a Sales & Letting agent.

Tom has been involved in the property industry since the mid-eighties and in that time has certainly seen the highs and lows, he knows what it takes to succeed in both a difficult and thriving market place.

Tom is a member of both NAEA Propertymark & ARLA Propertymark holding the distinguished FNAEA & MARLA qualifications. In addition, Tom is an Accredited Domestic Energy Assessor holding the DipDEA qualification & diploma in Green Deal Domestic Advice. During his long and successful career, Tom has also achieved qualifications in CEMAP & FPC (Residential Mortgages/Financial Planning).

Prior to running his own property related businesses in the Halesowen area, Tom was a leading Regional Sales Manager for a large nationwide Corporate Estate Agency/Financial Services company.

The skills he gained gave him a solid foundation, he was instrumental in setting up 'Henley Financial Services' specialising in residential mortgages. The strong relationships he had built and the knowledge he had gained within the industry led to the setting up of Home & Away Sales & Lettings Agents.

Prior to the 2008 recession, Tom made the bold decision to focus on Residential Lettings, He soon spotted an opportunity to forge links with other local Sales/Estate Agents, who at the time had no Lettings arm to their businesses. This led to the birth of Taylors Lettings & Kavanagh & Co Lettings, owned and run by Tom, which under his leadership were soon outperforming local competitors.

Tom is passionate about all things relating to property & now together with his trained & qualified colleagues at Bloore King & Kavanagh Sales & Lettings intends to continue to provide a truly unrivalled service to the people of Halesowen & surrounding districts.