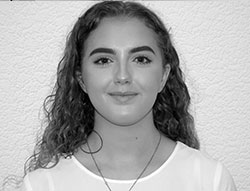 Harriet, after being a student at Windsor High School and Sixth Form for seven years, found herself to be a keen dancer, to an extent where she took this at GCSE and BTEC levels.

After residing in Halesowen for 17 years she lives with her family and pet dog Ozzy and is thoroughly enjoying the beginnings of her career within the property industry.

Harriet joined the team as an apprentice and has quickly settled into her job role liaising with tenants moving out of properties, dealing with deposits and inventories.

She is keen to learn more about the world of Sales and Lettings and this is reflected in her work ethic. Harriet loves spending time with her
friends and family and finds enjoyment in beauty and fashion also.