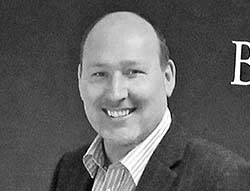 Chris is a director and a founding member of Bloore & King. Chris is NAEA qualified and heads up the sales and marketing team. He is also one of our senior valuers for the business specialising in development properties.

Following a successful career in property development Chris moved into estate agency and has never looked back since.

Chris and Louise founded Bloore & King together in 2008 after they decided that they wanted to work together to bring a new approach to the world of selling houses.

Chris is a keen tennis player and plays regularly in the local teams and leagues. He is also a keen motorcyclist but his real passion is the guitar. He plays acoustic and electric and has, to his own admission, way too many guitars. If you look closely there is usually even one somewhere in the office!