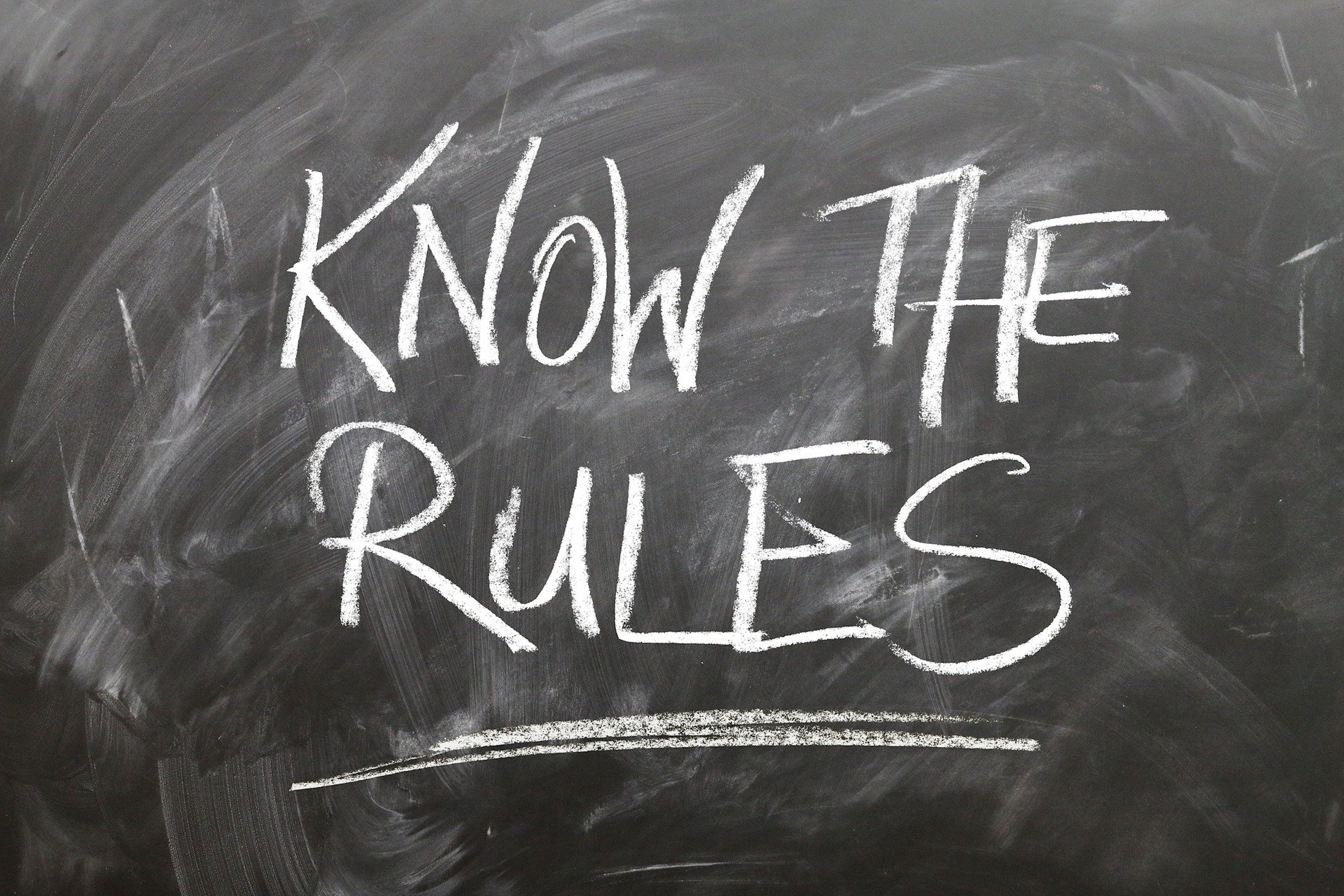 There's more to life as a landlord than simply collecting monthly rental payments. Landlords must meet certain legal obligations. Be clear about what these are – otherwise you could wind up seriously out of pocket or in court.
Be a good landlord
By law, you must keep the property in good repair (we know you would anyway, but we're just saying). It must be structurally sound, and you must take action to prevent damp. (Remember also that there is a big difference between damp and condensation….if you are unsure of the difference, give us a call and we will be happy to go through it as it is always a constant cause of issue between tenants and landlords)
There are regulations around fire and smoke alarms, gas safety and water quality. Make sure you follow all of these. Something else which will be in place by April this year is compulsory electrical checks on all new tenancies.
Fail to comply and you could wind up in the small claims court (if it's a minor issue). If it's a more serious matter the local authority could hit you with a hefty, on-the-spot fine. Do the job properly the first time and avoid all this.

Understand the tax implications
Even if you get an accountant to deal with this, it's good to know what the taxman requires.
Your rental profits are taxed at the same rates as income you receive from either your business or your employment ie: 0%, 20%, 40% or 45%, depending on which tax band your income falls into. Remember your rental income gets added to any other income you earn, which could tip you into a higher tax bracket.
Tax rules have changed in the last couple of years and Landlords are feeling a little hard done by and rightly so. However certain expenses, including letting agents' fees, can still be claimed back and its worthwhile knowing exactly what you can and cannot claim for.
Despite the government's best efforts to negatively target landlords here in the UK property still remains one of the best long term investments you can make.
The rules around rental deposits
When a tenant pays you a rental deposit, you must put this money in a government approved tenancy deposit protection scheme. There are three such schemes in England and Wales, and separate ones in Scotland and Northern Ireland. Also remember you can only hold 5 weeks' worth of rent now as a deposit. If you have more than that you will need to pay it back.
Immigration laws
As part of the Immigration Act, landlords must check a tenant has the legal right to live, work – and thereby rent – in the UK. Tenant's ID must be obtained (this is usually a passport) and, if relevant, work or residential visa. Also 'know your customer' checks should be carried out.
Be aware also that this is an "evolving" situation. Politicians are currently debating just what kind of physical proof EU citizens should be given after Brexit to show they have Leave to Remain. Keep an eye out for developments on this. At the end of the day you don't want the Home Office removing your tenant because they don't have the right paperwork.
Paperwork/Red Tape
In this day and age the paperwork must be absolutely spot on. Every single requirement must be carried out and tenants must be given copies of all of the relevant documentation. If not the tenancy agreement document itself might be null and void creating huge problems for you down the line.
Gas safety certs, electrical safety certs, EPC, how to rent guide, prescribed information…the list goes on and everything must be in place and provided to your tenant prior to them moving in. There certainly is a lot to think about.

Evicting a tenant
Let's hope it never gets to this. But if it does, follow the law. The rules relating to evictions have tightened up significantly in recent years, so don't leap in and evict without having done your homework. Check the paperwork, and if in doubt, get legal advice.
Do you need a Letting Agent….if so get a good one
Never in the history of UK lettings has it been more important to ensure that you get everything right. Even the slightest hiccup in your paperwork can result in huge problems, fines or even an eviction being overturned.
If you decide that self-management is not the right thing for you anymore you will need a letting agent. This will be an important decision so do your homework. What are their qualifications, do they have the correct client accounts, do they have client money protection, are they office based or are they online only, how experienced are they and how many properties do they currently manage.
Finally, and arguably most importantly, are they an ARLA Propertymark agent? This one is such an important criteria as it means they are regulated, monitored and qualified to do the job the right way so you know you are as protected as you possibly can be.
As an NAEA and ARLA Propertymark estate agent, Bloore King and Kavanagh are committed to offering our clients the kind of personal service which is so important in these ever changing times.

If you would like any more information about any of the topics raised in this article please call us anytime on 0121 550 4151 or even better why not pop in to our Halesowen office for a coffee and a chat one of the days.