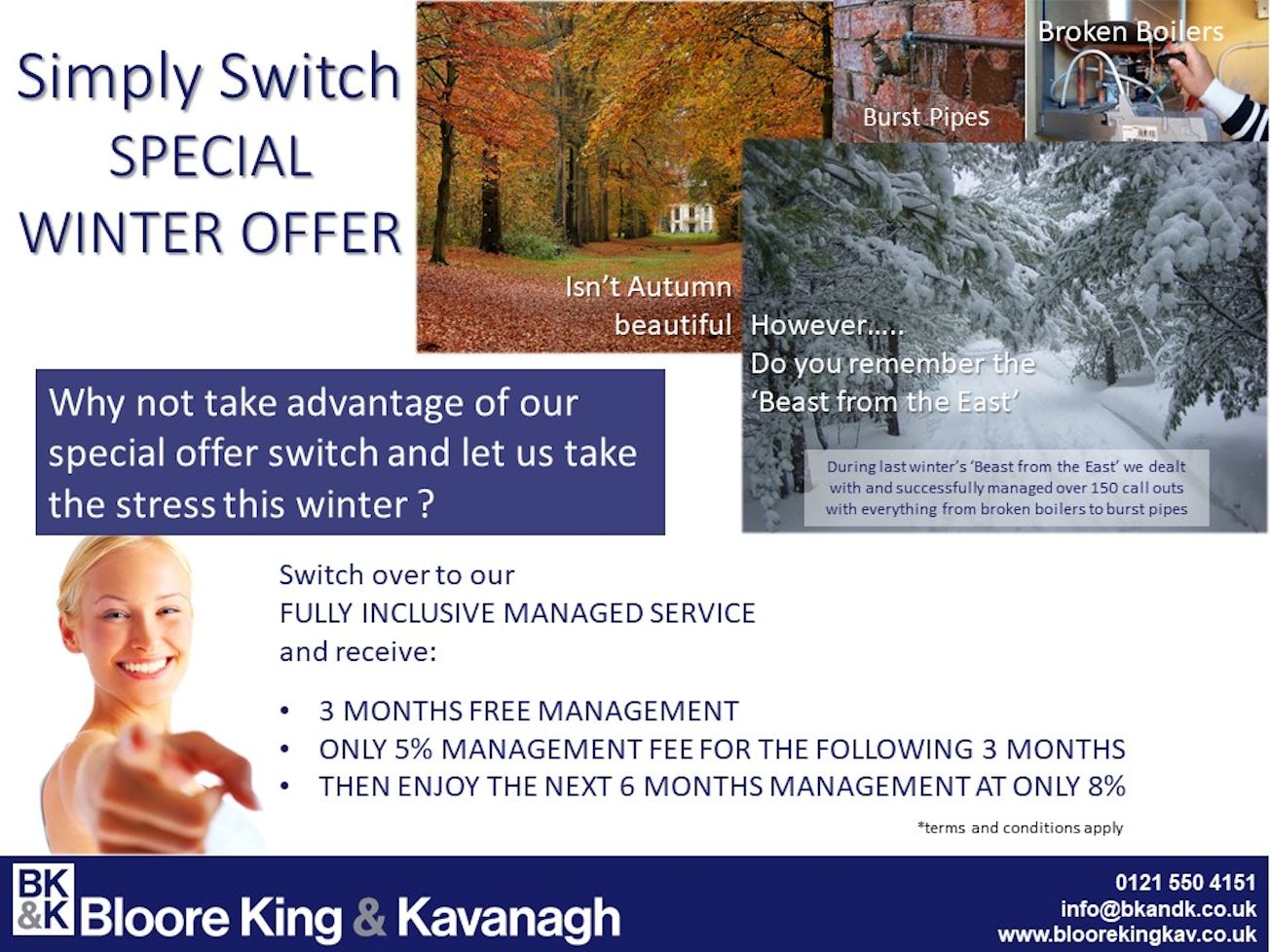 Last year was one of the worst winters this country has seen in years.
The so called 'Beast from the East' came down on us with force and almost brought the country to a standstill.
I know we have a history in the UK of panicking whenever a snowflake dares to drop on the ground but this one was pretty understandable. Tesco and Asda's shelves were emptied in hours!
During this time we saw an unprecedented number of call outs on our emergency number for tenanted properties and we dealt with over 150 incidents from frozen pipes to boiler breakdowns.
That is why we have introduced our 'Simply Switch' winter offer.
Switch over to our managed service and then sit back and relax while we take the stress out of the management of your tenanted property. We will take care of everything for you and deal with any problems, breakdowns emergencies and also, of course, collect the rent and pay you.
Simply Switch now and receive:
- 3 Months Free Management
- the following 3 months at only 5% management fee
- The following 6 months at only 8% management fee
**Terms and conditions apply based on a 12 month management contract
CALL US NOW ON
0121 550 4151
TO 'SIMPLY SWITCH'